1-Day Workshop
Introduction

One day course, ideal for people who want to massively improve their skill set in barbering. Perfect for barbers with cutting ability or hairdressers interested in barbering.
This course is not suitable for beginners. Please contact us for info on full and part time NVQ beginners courses.
Full day

You will see two demonstrations in the morning and in the afternoon work on the model of your choice. The day will inspire and motivate you, you will see the latest techniques both in cutting and styling. All full-day attendees will receive a certificate of completion.
Observation

You will see two demonstrations in the morning. Feel free to join us in the afternoon to watch the full day attendees working on their models.
Equipment required

All items can be purchased via our website. We offer a special deal to all course attendees.
General itinerary

A full itinerary will be sent to you after booking, timings can change slightly due to travel etc.

Start 10.00am
Demonstration till 1.30pm
Lunch break 30 mins – Observation session finishes
Model 2.00pm
Finish 4.30pm
Models

Supplying your own own models works well, you can choose exactly what hair type you want to work with. If you struggle getting a model we can help. We  can advertise for models for you on social media. The model recruitment service cost is £10 per person and alleviates the pressure of supplying your own model.
Terms & conditions

All payments made are non refundable. Transfers can be made up to three weeks before course commencement. Final balance must be paid 3 weeks before the course commencement.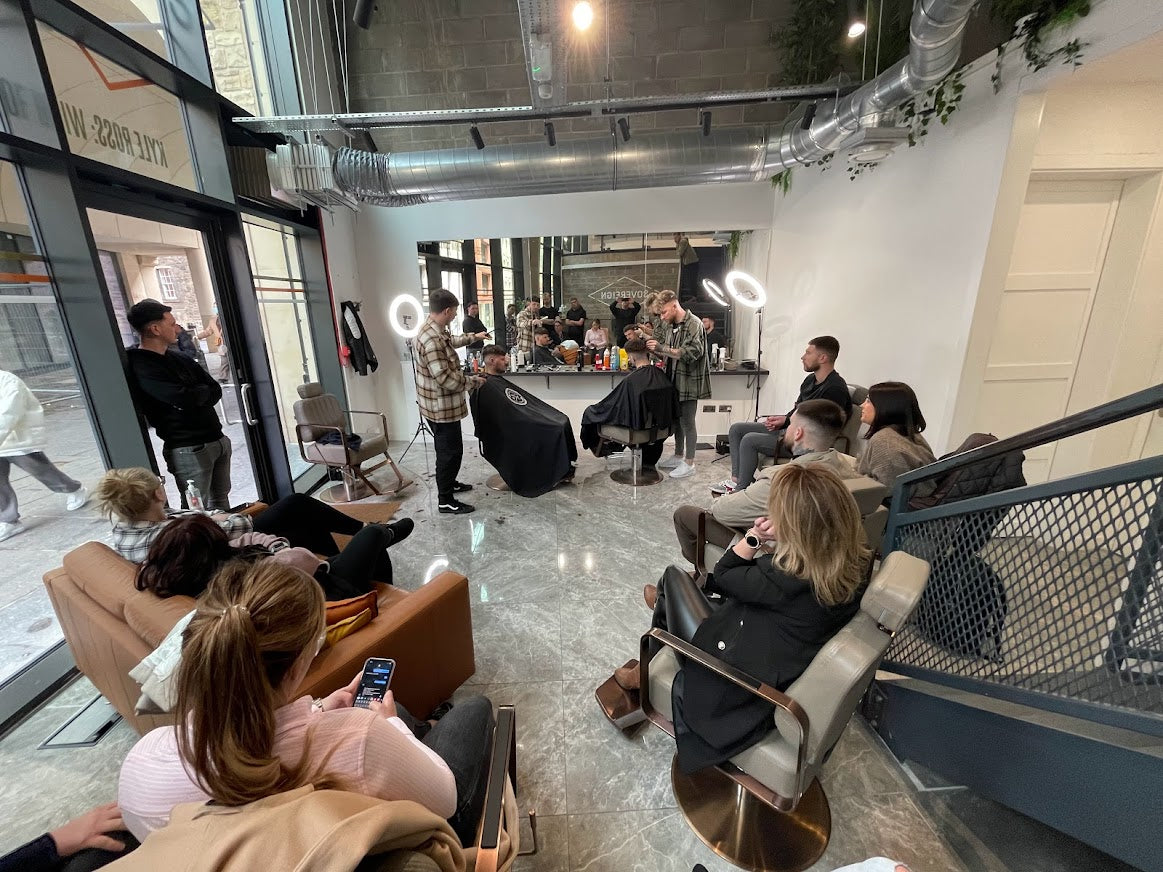 Hosting & Private Workshops
If you would like to host a workshop, look and learn or a showcase event at your salon/shop/college please contact us.
BOOK WORKSHOP
Want more information?
Need some help or want some more information on our workshops? Let us know.